3k
ForsythKids treats more than 3,000 kids per year
60
We visit 60 sites throughout the state of Massachusetts
90%
90% of children served are below the poverty line
Building Healthy Communities
ForsythKids builds healthy communities by providing children and young adults with the dental care they need, right where they live and learn. We work with schools and community partners to offer dental care at no cost to the patient, their family, or the community site.
Support ForsythKids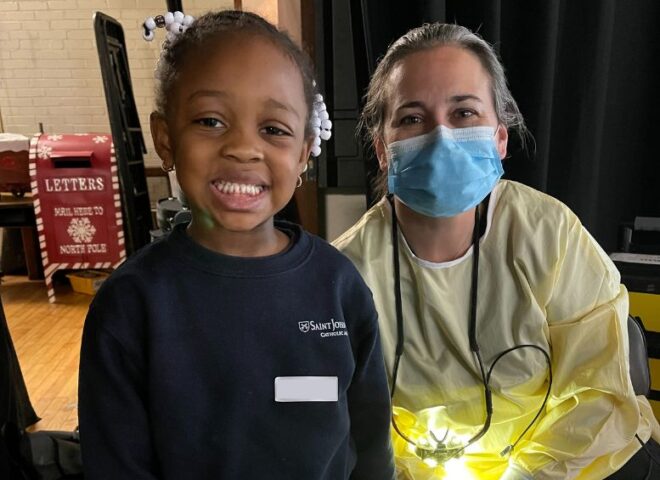 Why is oral health important?
Tooth decay is the most common childhood disease in the U.S. More than 51 million school hours are lost each year due to dental-related illness. Untreated dental disease can lead to pain, lack of attention in the classroom, problems with eating and speaking, low self-esteem, and long-term health consequences.
Did you know that a child with cavities in her baby teeth is three times more likely to develop cavities in her adult teeth? ForsythKids provides preventive dental care to infants, toddlers and pre-school age children to reach them early and keep them healthy. Students enrolled in the program receive care three times per year and the ForsythKids team tracks any changes in dental health.
Delivering care where it's needed most
ForsythKids brings preventive dental care to underserved populations in Massachusetts at schools, day care centers, neighborhood facilities, homeless shelters, summer camps, and public events. The program has provided dental care to tens of thousands of kids who otherwise would not have access to a dentist.
Locations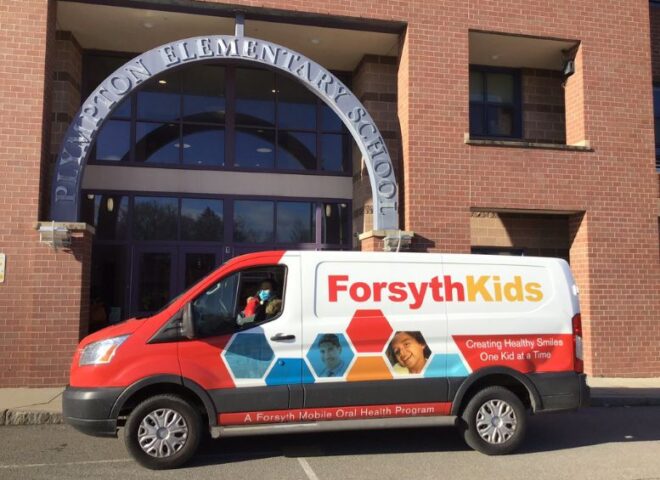 Lifelong Impact
ForsythKids creates a lifelong impact on thousands of lives. Just ask Rosemary Burke. As a kid she went to Forsyth in the 1950s for preventative care and oral hygiene education. More than 70 years later she's proud to say the healthy habits she formed with Forsyth helped her keep all her teeth, and may have saved her life.

Read Rosemary's story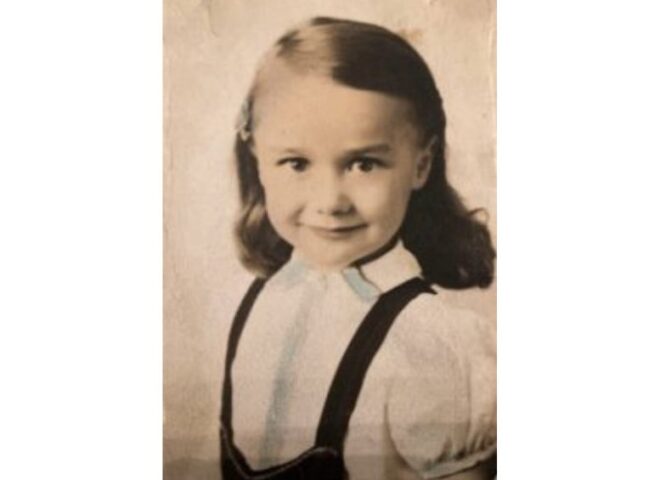 How Mobile Pediatric Dentistry Works
Receiving care
All children and young adults in a participating school or location are eligible to enroll in ForsythKids. Participants receive:
On-site dental examinations
Oral health education
Preventive services, including dental cleanings, application of fluoride varnish, and sealants to prevent decay
A toothbrush, toothpaste, and floss
If a participant is covered by MassHealth or private dental insurance, Forsyth will bill insurance for services but there is no co-pay, fee, or charge to families or schools. All children and young adults at each site, including the uninsured, are eligible to participate. ForsythKids staff works to connect participants and their families to local dental clinics to establish a dental home, especially those identified with ongoing or urgent dental needs.