1801
The Forsyth Family Moves To Boston
William and Jane Forsyth move from Scotland to Boston. They have eight children in total: three girls – Anne, Margaret and Mary – and five boys – William, John, James, Thomas and George. Anne and Mary do not survive childhood.
1828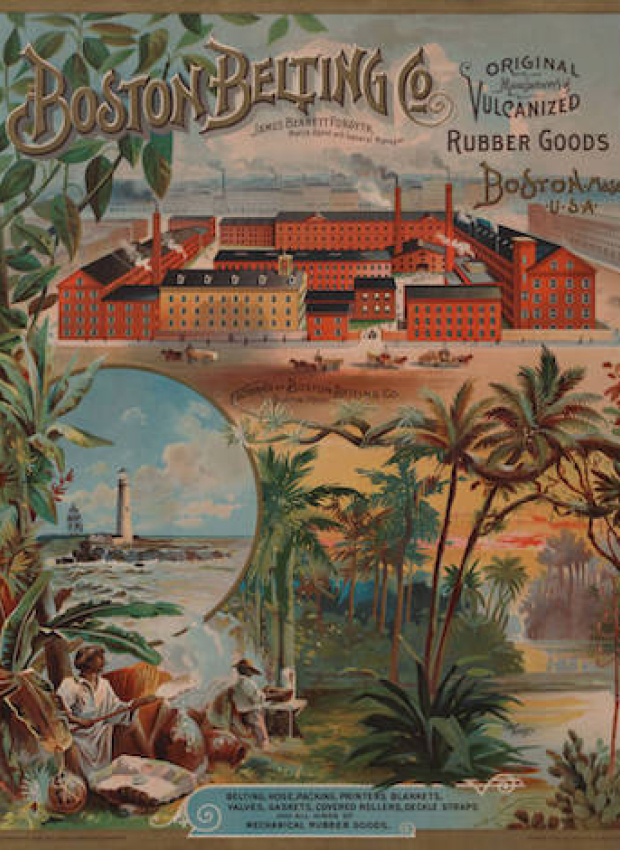 The Boston Belting Company
Just like the rings of a tree, teeth form in layers and create a fossilized record of our early life experiences. Forsyth scientist Dr. Felicitas Bidlack collaborates with Dr. Erin Dunn, an assistant professor at Harvard University and researcher at Massachusetts General Hospital, to understand if teeth could be used to predict health outcomes. They…
1884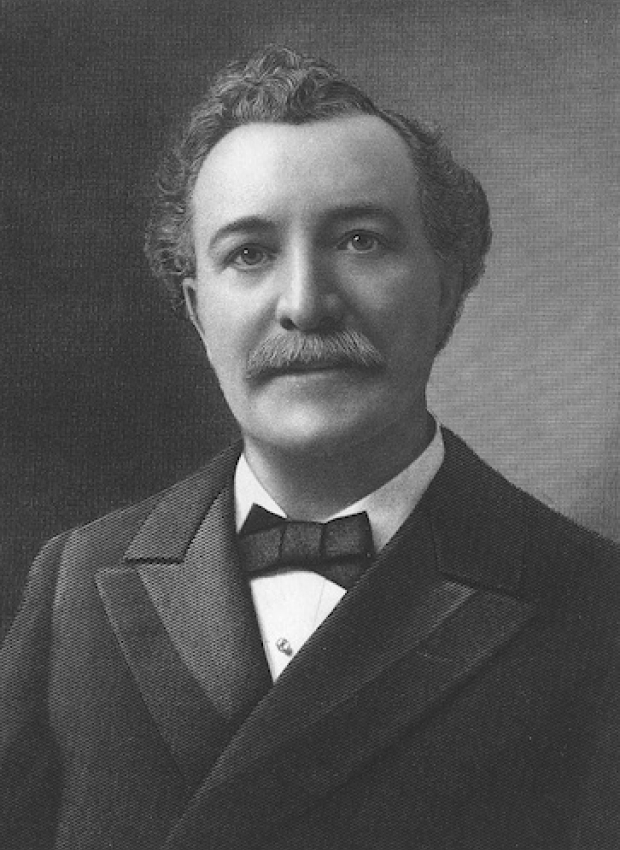 "The Father Of The Rubber Industry"
James Forsyth begins working for his father at the Boston Belting Company. At that time, the company employed roughly 400 men and churned out four million feet of rubber hose annually. James eventually becomes known as "the father of the rubber industry." Throughout his life, James takes out more than 50 patents on machinery and…
1908
Inspired By A Crying Child
James Forsyth hears a child crying from the window of his hotel room. The next morning, he investigates and learns the child was in pain from a toothache. James sees his dentist shortly after and relays the story. His dentist explains that poor children often suffer in pain and are unable to afford dental care.…
1909
James Forsyth Dies
James Forsyth dies at the age of 60. However, before his death James conveys his vision for an infirmary to his surviving brothers, Thomas and John Forsyth. James also leaves $500,000 in his will for the establishment of a dental infirmary for poor children.
1910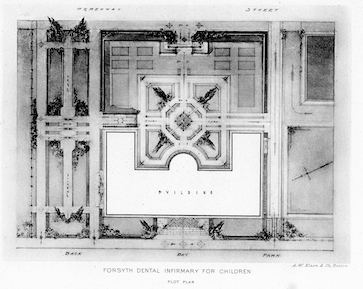 A Cathedral "Dedicated To The Children"
John and Thomas Forsyth begin their plans to build a cathedral "dedicated to the children." To help realize James' vision, John and Thomas add $1.5 million of their own fortunes to James' gift. Upon John's death, and prior to the completion of the infirmary, Thomas gives an additional $2 million. In total, the Forsyth brothers…
1911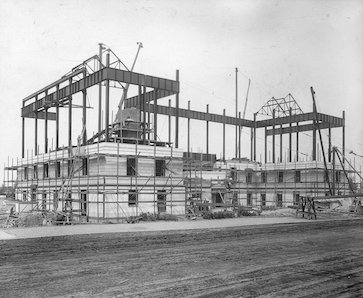 John And Thomas Forsyth Purchase Land
John and Thomas Forsyth purchase 51,000 square feet of land on Hemenway Street opposite Bryant Street in Boston. The brothers commissioned Boston architect Edward T.P. Graham to design the plans for the infirmary: a three-story, white Vermont marble building with staggering twenty-seven-foot-high ceilings on its second floor.
1914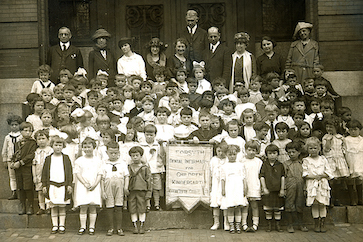 Forsyth Dental Infirmary For Children
Between 1914 and 1960, hundreds of thousands of Boston-area school children are treated at the Forsyth Dental Infirmary for Children for comprehensive dental care, as well as a variety of other medical needs.
1914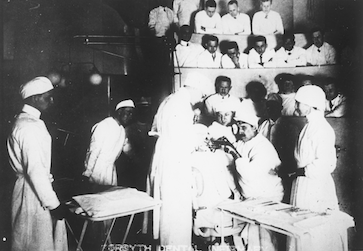 Training Dentists During World War I
From 1914 – 1918, the Forsyth Dental Infirmary Board of Trustees offers the government use of the infirmary's facilities and equipment during World War I. Forsyth is heavily involved in the training of dentists for service in the dental officer's Reserve Corps.
1914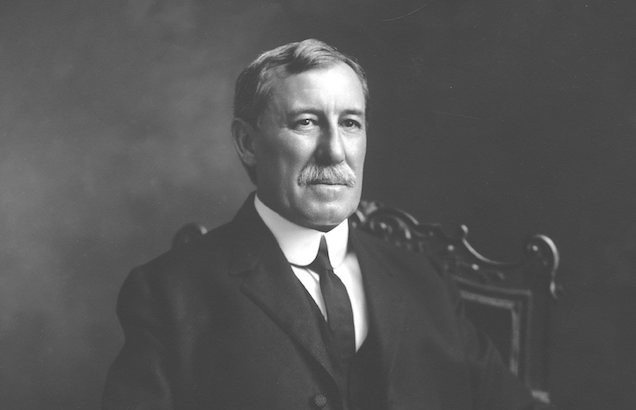 Thomas Forsyth Leads Dedication Ceremony
Thomas Forsyth leads the dedication ceremony for the Forsyth Dental Infirmary for Children. He is joined by Governor David I. Walsh, Mayor James M. Curley, and the President Emeritus of Harvard, Charles W. Eliot, among many others in the medical and dental professions. At the ceremony, Thomas remarks, "It has been my wish that the…
1915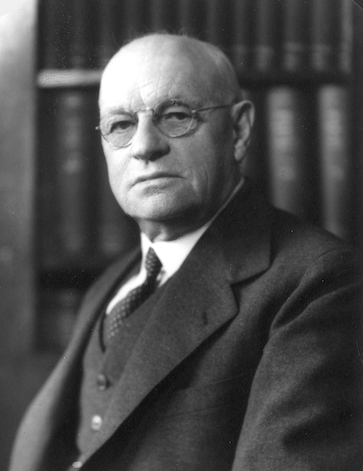 Dr. Percy R. Howe Becomes Chief Of Research
Dr. Percy R. Howe is hired as Chief of Research at the Infirmary and establishes Forsyth's first research department. Howe was a successful dentist in Boston at the time who also ran scientific laboratories studying biology and chemistry. He gave up his profitable practice to oversee research at Forsyth for $50 per month.
1916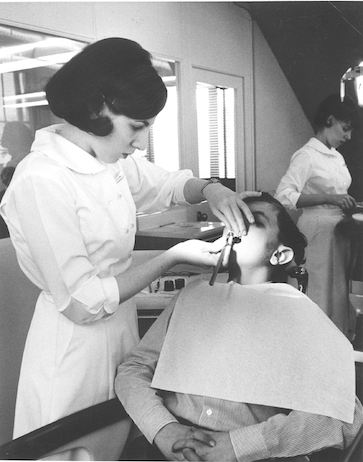 Forsyth School Of Dental Hygiene
The Forsyth School of Dental Hygiene enrolls its first class of students. It was the second school of dental hygiene in the United States, after the Fones School of Dental Hygiene at the University of Bridgeport, and is the longest continuously operating dental hygiene school in the nation.
1917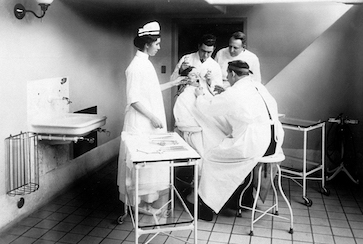 Expanding Research At Forsyth
Recognizing that more research is needed to prevent dental disease rather than simply relieving pain, Dr. Percy Howe proposes expanding Forsyth's research program. He asks Thomas Forsyth for permission to hire three trained assistants: a bacteriologist, a chemist, and a person to prepare tissue for examination. Thomas asks, "How much would it cost?" to which…
1918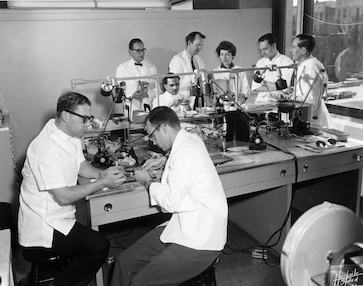 Scientific Breakthroughs
With his new research team, Howe publishes scientific papers describing breakthroughs in the microbiology of cavities, the treatment of childhood cavities using silver, and the nutritional vitamin requirements to maintain oral and systemic health, including Vitamins A, C, and D. This body of research represents a new frontier in dentistry.
1920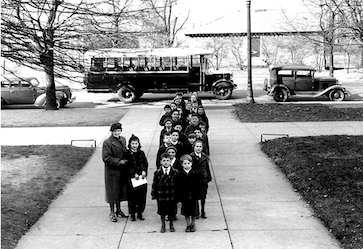 Donation From Joseph P. Kennedy
When two-year-old John F. Kennedy was severely stricken with scarlet fever, his father, Joseph P. Kennedy, prayed for his recovery and pledged in his prayers to give half of all his money to charity. When John did recover, Joe fulfilled his pledge by giving a check for $3,700 to the guild of St. Apollonia. With…
1923
Saliva Analysis
Dr. Percy Howe begins working with Dr. Otto Folin at the Harvard School of Dental Medicine to develop saliva analysis as an indicator of bodily conditions. The Forsyth Institute today continues this area of research with the Center for Salivary Diagnostics.
1925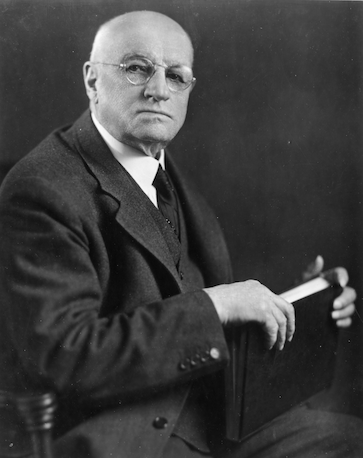 Dr. Percy Howe Earns Professorship
Dr. Percy Howe becomes the Thomas Alexander Forsyth Professor of Dental Science.
1928
Thomas Forsyth Dies
Thomas Forsyth dies. Percy Howe becomes Director of the Forsyth Dental Infirmary for Children.
1947
Studying Tooth Growth And Development
Forsyth's Orthodontic Department is reorganized as a teaching clinic to study the growth and development of teeth and jaws in relation to "malocclusion" of the human dentition. An anthropologist is hired at Forsyth and the study is funded by the Charles H. Hood Dairy Foundation.
1949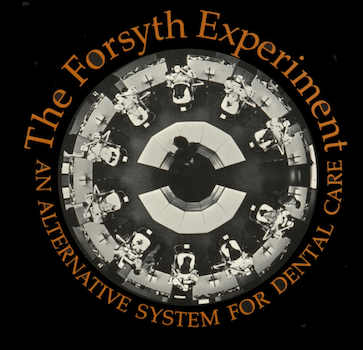 "The Forsyth Experiment"
"The Forsyth Experiment" is sponsored by the Massachusetts Department of Public Health and supported by a grant from the U.S. Children's Bureau to determine if "feminine personnel" could be trained to adequately prepare and fill cavities in children's teeth under the supervision of a dentist. Despite special legislation and a special statute and approval from…
1950
Prioritizing Research Training
Dr. Howard Marjerison becomes Director of the Forsyth Dental Infirmary for Children upon Dr. Howe's death and is instrumental in a self-study conducted by Forsyth's Trustees. The study leads to the decision that research and research training should become the primary mission of the institute. Federal research funds become increasingly available, and Forsyth begins a…
1950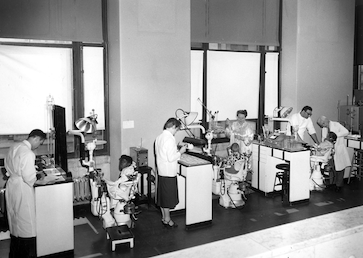 Identifying A Major Culprit In Tooth Decay
During the 1950s and 1960s, Forsyth researchers in collaboration with colleagues at the National Institutes of Health identify a bacterium, Streptococcus mutans, as one of the major culprits in tooth decay.
1955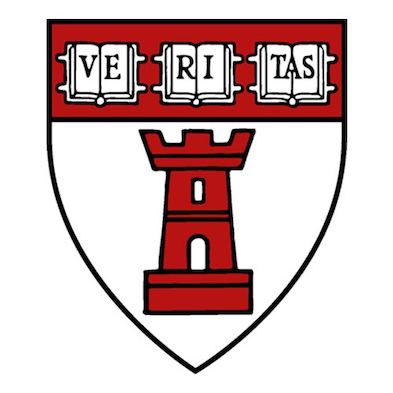 Academic Affiliation With Harvard
Forsyth initiates an academic affiliation with the Harvard School for Dental Medicine to strengthen the institute's ability to recruit new staff, which would complement the clinical faculty at HSDM.
1956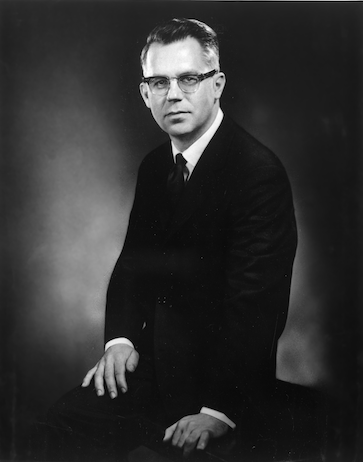 Dr. John B. MacDonald Joins Forsyth
Dr. John B. MacDonald, an oral microbiologist, becomes Director of the Forsyth Dental Infirmary for Children upon Dr. Marjerison's death.
1960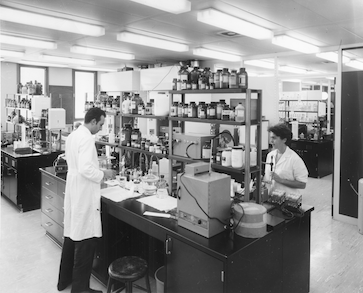 Forsyth Dental Center
The Board of Trustees changes the institute's name to Forsyth Dental Center to signify broader objectives. The trustees hire a scientist named Dr. John MacDonald as Director of the Center. Research at Forsyth flourishes under Dr. MacDonald and his successor, Dr. John Hein. Topical fluoride is shown to provide significant reductions in tooth decay.
1970
First Male Dental Hygiene Students
The Forsyth School of Dental Hygiene accepts its first male students.
1970
Vaccine To Prevent Dental Decay
Forsyth researchers begin work on developing a vaccine to prevent dental decay.
1972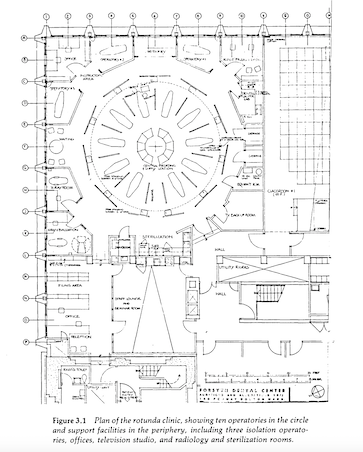 The Rotunda Project
The Rotunda Project under the direction of Dr. Ralph Lobene is launched. Similar to the Forsyth Experiment of 1949, the project seeks to prove that the full range of restorative procedures can be provided by a team of dental hygienists under dentist supervision. Legal objections prematurely terminate the Rotunda Project in 1974 before all phases…
1977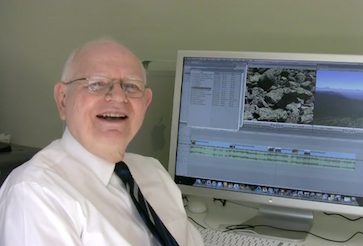 New Center For Periodontal Disease Research
The National Institutes of Health awards Forsyth, specifically Dr. Sigmund S. Socransky, a grant for one of the two first Centers for Clinical Research in Periodontal Disease, jointly with the University of Buffalo.
1980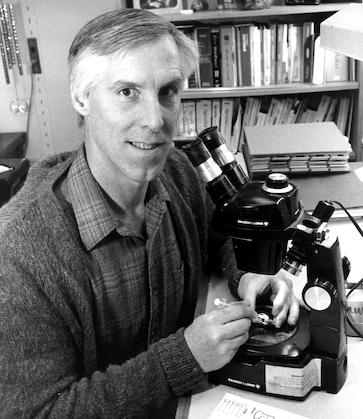 Quest For A Caries Vaccine
Forsyth scientists Drs. Daniel Smith and Martin Taubman begin clinical trials for a caries vaccine. Drs. Philip Stashenko and Floyd Dewhirst are also involved in the research.
1983
Forsyth Expands Into Kuwait
Forsyth researcher Dr. Bob Soparkar leads the establishment of the Kuwait-Forsyth School Oral Health Program, caring for more 250,000 Kuwaiti children. The program still continues today.
1986
Dr. Anne Tanner Discovers Bacteroides Forsythus
A type of bacteria implicated in periodontal disease is discovered by Forsyth researcher Dr. Anne Tanner and her colleagues. Bacteroides forsythus is named for her research team.
1990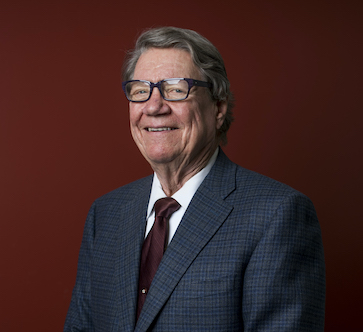 Treating Periodontal Diseases
Forsyth Researcher Dr. Max Goodson receives FDA approval for the first local oral antibiotic delivery system for the treatment of periodontal diseases.
1993
Boston Oral Health Clinical Resource Center
Forsyth creates the Boston Oral Health Clinical Resource Center in collaboration with Boston area dental schools.
1993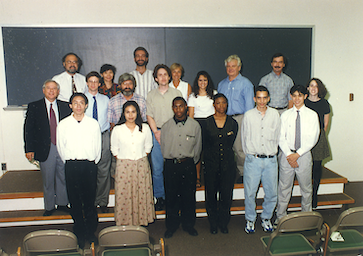 Educational Outreach Program
Forsyth begins its Educational Outreach Program of mentored internships for high school students. This is one of the first high school STEM programs in Massachusetts. The initiative is later renamed and is now known as the Forsyth Student Scholar Summer Internship program.
1999
The Forsyth Institute
Forsyth changes its name to The Forsyth Institute, reflecting the significance and extent of its research portfolio.
2001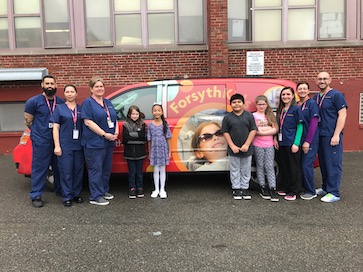 ForsythKids Initiatives For Children's Oral Health
Consistent with its founding mission, Forsyth launches ForsythKids Initiatives for Children's Oral Health. Rather than bussing children in from other parts of the state, the new program is mobile and provides care at schools and other community sites—right where the children live and learn.
2003
ForsythKids Launches As A Pilot
ForsythKids launches as a pilot in Lynn, Boston and Hyannis. Participating students receive on-site dental examinations, oral health education, preventative services, including dental cleanings, application of fluoride varnish and sealants to prevent decay, and temporary fillings if needed.
2006
Immune System May Contribute To Tooth Loss
Forsyth researcher Dr. Toshihisa Kawai publishes a paper in the American Journal of Pathology describing his discovery that the immune system may contribute to tooth loss associated with the gum disease periodontitis.
2008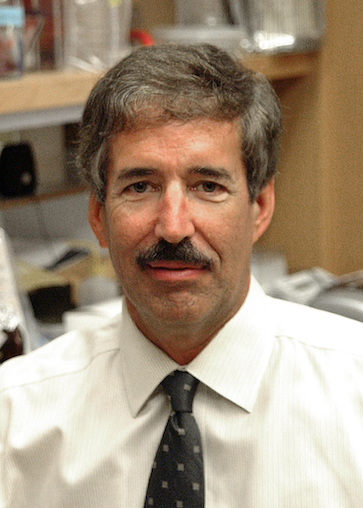 Dr. Philip Stashenko Appointed CEO Of Forsyth
Dr. Philip Stashenko is appointed President and CEO of the Forsyth Institute.
2010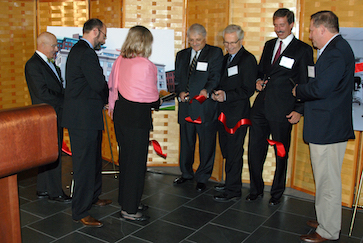 Forsyth Moves To Kendall Square
The Forsyth Institute moves to Kendall Square, Cambridge—the biotech hub of Massachusetts.
2010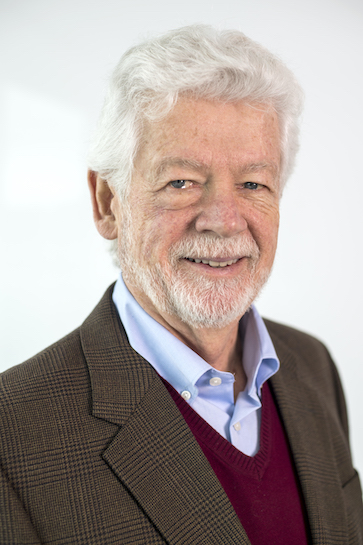 Center For Clinical And Translational Research
Dr. Thomas Van Dyke and his team join Forsyth and expand the Center for Clinical and Translational Research, focused on developing novel therapeutics for oral disease and forging new partnerships throughout industry and academia.
2010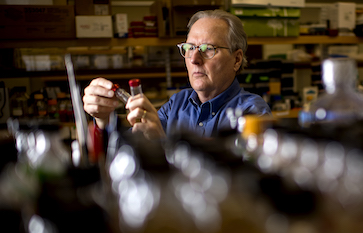 Human Oral Microbiome Database
Forsyth Researcher Dr. Floyd Dewhirst and his colleagues create the Human Oral Microbiome Database (HOMD), the first curated description of a human-associated oral microbiome.
2012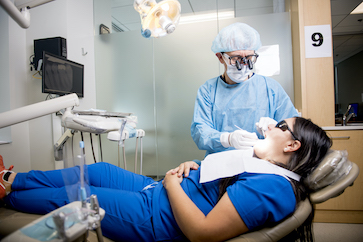 Forsyth Faculty Associates
Forsyth's dental practice, the Forsyth Faculty Associates (FFA) opens. FFA provides the highest quality comprehensive oral health treatment available, including general and preventive dentistry, cosmetic dentistry, restorative services, periodontal care, implants, endodontics (root canal treatment), pediatric dentistry, and oral surgery.
2014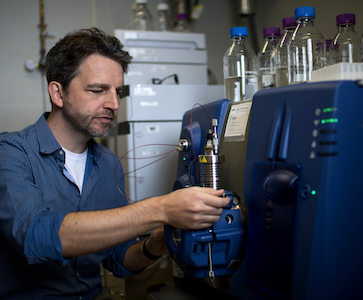 Salivary Diagnostic Center
Forsyth's Salivary Diagnostic Center opens with a $4.2 million grant from the Massachusetts Life Sciences Center.
2014
Understanding Periodontal Bone Loss
Forsyth researchers led by Dr. Toshihisa Kawai publish an unprecedented finding that the major cause of periodontal bone loss is the protein RANKL, activated by an immune response. This finding also has significant implications for other diseases that cause bone loss, including osteoporosis and rheumatoid arthritis.
2016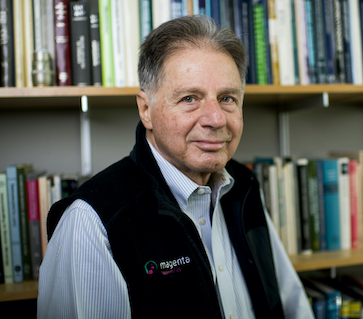 Mapping Bacteria In Dental Plaque
Researchers led by Dr. Gary Borisy use a novel fluorescence imaging technique and DNA sequencing to create a high-resolution map of the bacteria in dental plaque. For the first time, scientists can see where the bacteria are in relation to each other. This research is critical for gaining new understanding of how the bacteria interact…
2017
Metabolic Diseases Affect Oral Bacteria
A team of scientists from the Forsyth Institute and the Dasman Diabetes Institute in Kuwait find that metabolic diseases, which are characterized by high blood pressure, high blood sugar, and obesity, lead to changes in oral bacteria and put people with the disease at a greater risk for poor oral health.
2017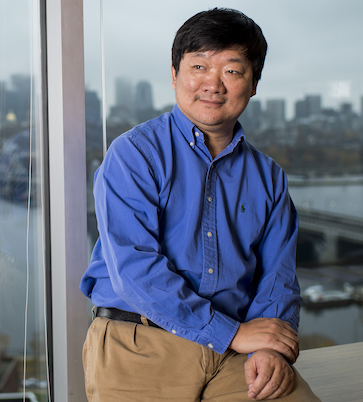 Dr. Wenyuan Shi Joins Forsyth
Forsyth's Board of Directors appoints Dr. Wenyuan Shi as the Chief Executive Officer and Chief Scientific Officer of the Forsyth Institute.
2018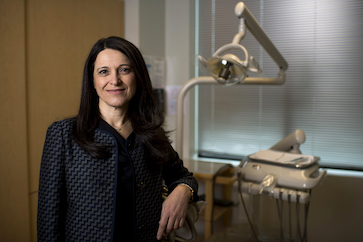 Dental Plaque Linked To Alzheimer's Disease
Forsyth research and Director of the Center for Clinical and Translational Research Dr. Hatice Hasturk leads a clinical trial collecting saliva and dental plaque from patients with severe gum disease. Dr. Hasturk and her team detect high levels of P. gingivalis DNA and gingipains in the saliva and dental plaque of patients with periodontal disease.…
2020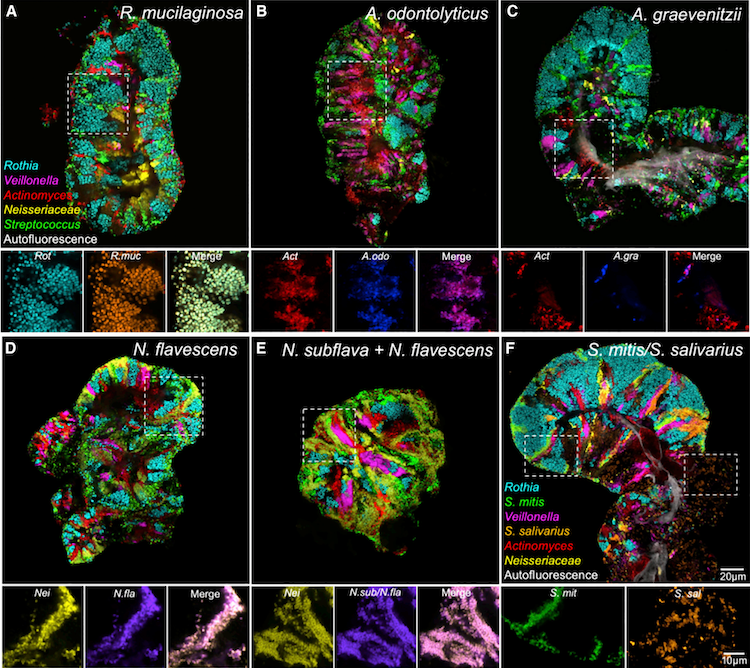 Visualizing Microbes That Live On The Tongue
Forsyth Institute researcher Gary Borisy and his colleagues describe the different types of oral bacteria that live on the tongue and provide a stunning visual representation of where they congregate. The work is published in Cell Biology.
2020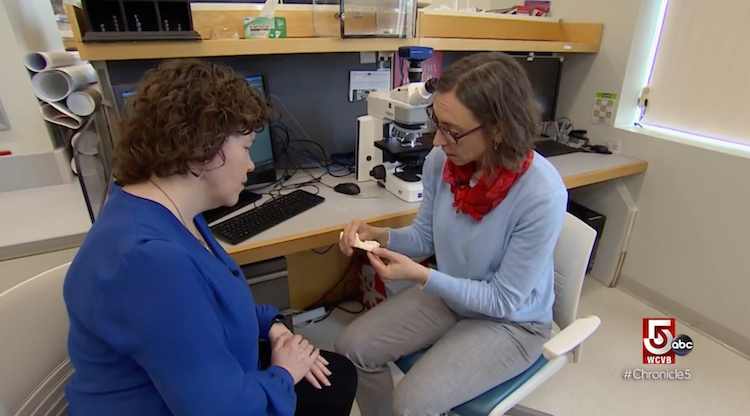 Using Teeth As A Biomarker For Mental Health
Just like the rings of a tree, teeth form in layers and create a fossilized record of our early life experiences. Forsyth scientist Dr. Felicitas Bidlack collaborates with Dr. Erin Dunn, an assistant professor at Harvard University and researcher at Massachusetts General Hospital, to understand if teeth could be used to predict health outcomes. They…
2021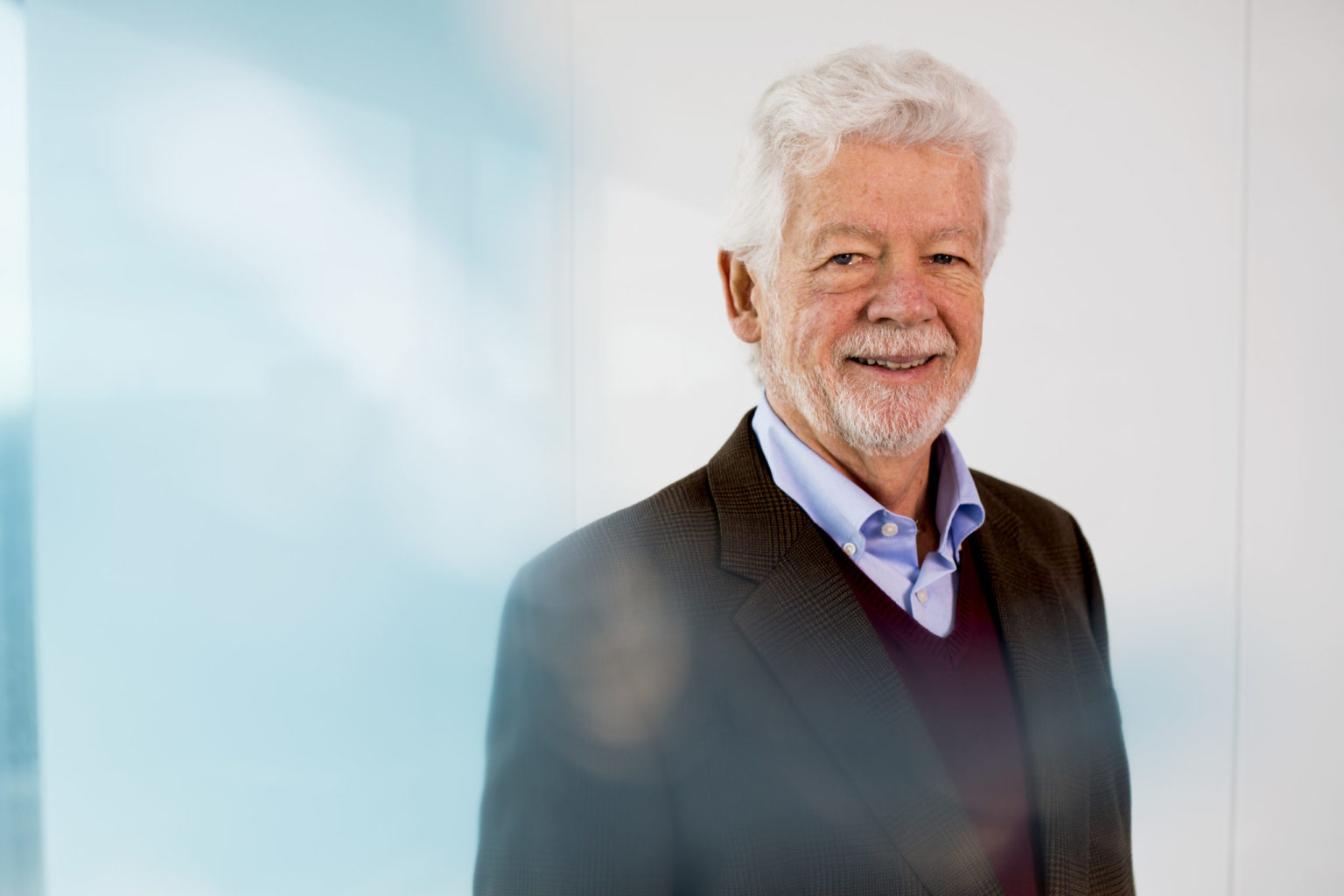 Periodontal Disease Increases Risk Of Major Cardiovascular Events
In a longitudinal study published in the Journal of Periodontology, Dr. Thomas Van Dyke, Senior Member of Staff at Forsyth, Dr. Ahmed Tawakol of Massachusetts General Hospital, and their collaborators showed that inflammation associated with active gum disease is predictive of arterial inflammation, which can cause heart attacks, strokes, and other dangerous manifestations of cardiovascular disease.
2021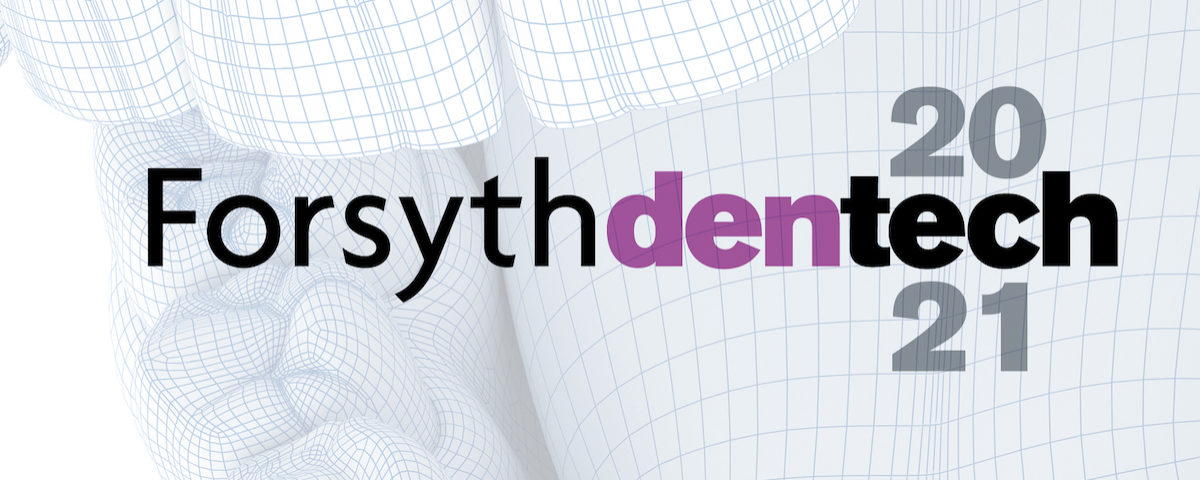 Forsyth Dentech Is Officially Launched
The Forsyth Institute launches Forsyth dentech, the leading oral health technology innovation conference convening thought leaders from research, industry, academia, and venture capital. This annual event aims to accelerate innovation and launch new ventures in the oral health space.