While many people are enjoying their summer, Forsyth is hard at work putting the finishing touches on the Forsyth dentech 2023 conference. The conference promises to be an outstanding event with an all-star lineup of speakers.
In that spirit, we are pleased to announce that we have three keynote speakers for the two-day conference: Dr. Rena D'Souza, Dr. Raymond Cohlmia, and Stephen Thorne, IV. Why three? Because each provides their own unique and invaluable insights into the current state of oral health care, the challenges faced by the industry, and the cutting-edge research and developments that are shaping the future of dentistry. Forsyth is grateful for the opportunity to have such accomplished professionals join the program. 
View conference registration page.
Keynote Speakers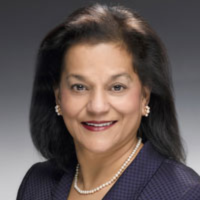 Rena N. D'Souza, DDS, MS, PhD
Director of the National Institute for Dental and Craniofacial Research (NIDCR)
Keynote Introducing Panel #1: "Public/Private Collaboration on Oral Health Innovation"
As the director of NIDCR, Dr. Rena N. D'Souza, oversees NIDCR's annual budget of more than $500.20 million, which supports basic, translational, and clinical research in areas of oral cancer, orofacial pain, tooth decay, periodontal disease, salivary gland dysfunction, craniofacial development and disorders and the oral complications of systemic diseases. A licensed dentist, Dr. D'Souza is recognized for her research in craniofacial development, genetics, tooth development, and regenerative dental medicine.
Prior to joining NIH, Dr. D'Souza was the assistant vice president for academic affairs and education for health sciences at the University of Utah, Salt Lake City. There she also served as a professor of dentistry, the Ole and Marty Jensen chair of the School of Dentistry and professor of neurobiology and anatomy, pathology and surgery in the School of Medicine and the department of biomedical engineering. D'Souza received her bachelor's degree in dental surgery from the University of Bombay, India, after which she completed her general practice residency. She earned her D.D.S, Ph.D., and master's degree in pathology/biomedical sciences from the University of Texas Health Science Center in Houston.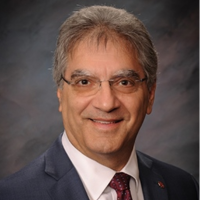 Raymond Cohlmia, DDS
Executive Director of the American Dental Association (ADA)
Keynote Introducing Panel 2: "Innovative Clinical Care"
Dr. Cohlmia directs the largest dental association in the U.S., the American Dental Association, which plays an essential role in advancing the profession and advocating for oral health in America. He graduated from the University of Oklahoma College of Dentistry in 1988. He was in private practice for 26 years before becoming full-time faculty at the OU College of Dentistry, where he served as dean for seven years prior to his ADA appointment. Dr. Cohlmia served as District XII Trustee from 2015 to 2019 and was elected to the board of the ADA Science and Research Institute, where he served as its founding chair. His innovative model of clinical care delivery in the college has led many dental institutions to adapt this new model of patient care.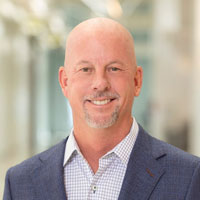 Stephen E. Thorne, IV
Chief Executive Officer and Founder of Pacific Dental Services (PDS)
Keynote Introducing Panel 3: "Dentistry as Essential to Healthcare"
Stephen Thorne founded Pacific Dental Services® in 1994 when he entered into his first dental practice management contract in Costa Mesa, California. Today, PDS supports nearly 1,000 offices in 24 states.
Mr. Thorne received his BA from UCLA and his Master's in Health Administration from Chapman University. He has traveled on multiple PDS® Foundation International Service Trips including Ethiopia and Guatemala where PDS supported clinicians provide dentistry to hundreds of patients abroad.
Once again, we are thrilled to have these esteemed professionals join us. In the coming weeks, we will share additional information on the conference.
View full program for Forsyth dentech 2023 here.