Dentech 2022 will open with a keynote speech by Dr. Bruce Dye, an internationally acclaimed dental epidemiologist and national expert, who co-edited the first NIH report in 20 years on the status of oral health in America. Following Dr. Dye's address, the conference will continue with the highly-anticipated CEO Corner Panel. The panel, which includes thought leaders from academia, industry, and venture capital, will be moderated by Dr. Wenyuan Shi. Panelists will cover key topics related to the dental innovation ecosystem from discovery through product development, healthcare application, and dental/medical integration. We hope you will be able to join us for what promises to be a riveting conversation.
Keynote Speaker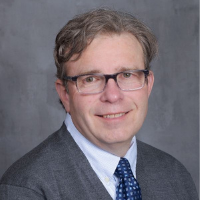 Dr. Dye graduated from the Ohio State University with a DDS degree, earned a master's in public health from the University of Michigan, completed a USPHS Epidemiology Fellowship with training at Johns Hopkins University, and a Dental Public Health Residency at NIDCR. He began his career in the US Public Health Service working in Indian Health Service clinics and hospitals in South Dakota and Michigan as a clinical dentist and program director. Later, he worked at the National Center for Health Statistics (which is part of the Centers for Disease Control and Prevention) as the dental epidemiology officer for the National Health and Nutrition and Examination Survey (NHANES). More recently he was a Dental Epidemiologist and Director of the Health Informatics and Dental Public Health Fellowship at the National Institute of Dental and Craniofacial Research (NIDCR), which was in partnership with the National Library of Medicine (NLM).
Dr. Dye is an active diplomate on the American Board of Dental Public Health. He has served on several inter-agency work groups, national committees and editorial Boards. He has received awards for achievement and scientific excellence, including those from the Centers for Disease Control & Prevention and the American Academy of Periodontology.
Dr. Dye's work has focused on the epidemiology of dental diseases and related conditions, research methodology, and public health informatics. He has collaborated on several studies and survey operations both nationally and internationally. He has published nearly 100 scientific articles, editorials, and book chapters including co-editing the text book: Dentistry, Dental Practice and the Community (7thed.). Recently, he was the project co-Director and Scientific Editor for the new NIH report – Oral health in America: Advances and Challenges – the follow-up report to the 2000 SG Report on Oral Health in America.
Keynote Address
Advances, Challenges and Promising Possibilities for Improving Oral Health
Oral Health in America: Advances and Challenges, is a 20+ year follow-up to the seminal 2000 Oral Health in America: A Report of the Surgeon General. Although the last two decades have ushered substantial changes in Oral Health, including in the areas of dental practice, research, and training, we still struggle with delivering oral health care to vulnerable and underserved populations. While this new NIH report provides a comprehensive picture of Oral Health in America, it also provides promising new directions and possible paths forward that if undertaken could substantially improve oral health for all. The intent of this presentation is to highlight key issues influencing oral health today.
CEO Corner Panelists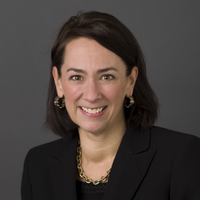 As CEO of Carestream Dental, Lisa Ashby leads the company in its mission to transform dentistry, simplify technology and change lives. Ashby first joined the company as president of the Dental business at Carestream Health in April 2015, and subsequently led the divestiture to new private equity investors to create a stand-alone Dental company focused on developing market leading solutions for digital dental transformation.
Ashby brings more than 25 years of corporate business experience acquired during a successful career at Cardinal Health—a $100 billion healthcare products and services provider—where she held positions of increasing responsibility. Previously, she was president of medical devices and diagnostics at Cardinal Health with responsibility for six companies generating $3 billion in revenue and a product portfolio ranging from laboratory diagnostics to surgical devices and critical care products.
Ashby served on Cardinal Health's operating committee, several company advisory councils and was active in several industry organizations to help influence legislative policy and create awareness across the global healthcare community.
Earlier in her career, she held leadership positions in sales, marketing, supply chain and logistics at Cardinal Health, Allegiance and Baxter Healthcare.
Ashby holds a Bachelor of Arts in public policy/computer science/psychology from Duke University. She is a past board member of BioOhio and AdvaMedDx and has served on multiple non-profit organizations.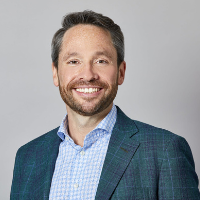 Dr. Bryan Dechairo is the chief executive officer of Sherlock Biosciences and also serves on the company's Board of Directors. Bryan joins Sherlock with more than 20 years of experience developing and commercializing revenue generating clinical innovations that improve patient lives.
Prior to Sherlock, Bryan served as executive vice president of clinical development at Myriad Genetics, where he oversaw the development portfolio, delivering business-critical evidentiary data for value-based reimbursement and market acceptance of commercial and novel diagnostic products across six business units globally. Before joining Myriad, he was chief medical officer, chief scientific officer and senior vice president of research and development at Assurex Health, which was acquired by Myriad in 2016. During his extensive career, Bryan held roles of increasing responsibility at Medco, Pfizer, Oxagen, Sequana and Roche, where he established a proven track record of funding and scaling business from venture backed start-ups to profitable fortune 50 public companies.
Bryan has authored more than 50 academic and research-based publications, and earned a Ph.D. in Common Complex Human Genetics from the Institute of Child Health at University College London and a B.A. in Integrative Biology from the University of California, Berkeley.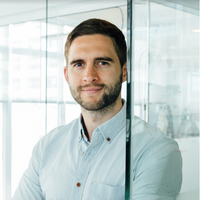 Simon Enever is the co-founder and CEO of quip, a modern oral health company launched in 2015 that provides thoughtfully designed personal oral care products and professional dental care services through a digital platform that makes oral care more simple, accessible, and enjoyable. The current personal care offerings include a wide selection of American Dental Association accepted (ADA seal) adult and kid electric toothbrushes, smart brushes, refillable floss pick and string, refillable mouthwash and gum, all kept fresh with a refill delivery service. quip's professional platform, which is behind quip Aligners and quipcare, is part of the company's future vision to connect personal care, oral health monitoring and professional care in one digital oral care companion app that helps access and manage all your oral care needs and guide and incentivize good oral health habits.
Prior to founding quip, Simon spent his career at several top product design firms in the U.K. and later, in New York. His client experience ranges from major corporations to start-ups and high-end designers including Microsoft, HP, Bower & Wilkens, GE, Nivea, LG and Herman Miller.
Simon was born and educated in England, where he received an Industrial Design degree from Loughborough University. He now lives in Brooklyn, where quip is headquartered.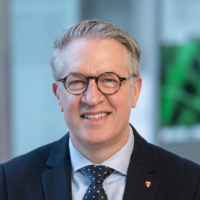 Dr. William Giannobile is dean of Harvard School of Dental Medicine (HSDM), a leader in the field of periodontology and an internationally recognized scholar in oral regenerative medicine, tissue engineering, and precision medicine. Prior to HSDM, he served as the Najjar Endowed Professor and chair of the Department of Periodontics and Oral Medicine at the University of Michigan School of Dentistry. He was also a professor of biomedical engineering at the College of Engineering and Biointerfaces Institute.
Dr. Giannobile received his DDS and MS in oral biology from the University of Missouri. He later received his certificate in periodontology and Doctor of Medical Sciences in oral biology from the Harvard School of Dental Medicine. serves as co-principal investigator for the NIDCR-supported Michigan-Pittsburgh-Wyss Regenerative Medicine Resource Center. In addition to his research efforts, he is involved in clinical and didactic teaching in periodontology and practices clinically in periodontics and implant dentistry at the Harvard Dental Center.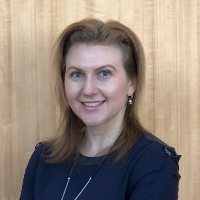 Mariya Filipova is a serial intra-preneur, building and scaling businesses in established healthcare organizations. She currently serves as the chief innovation officer of CareQuest Innovation Partners and the CareQuest Institute for Oral Health, its non-profit parent. In her role, she oversees innovation, incubation, and investment activities aimed at developing solutions that advance oral health access, equity, and integration for all. Prior to Carequest, she was vice president of innovation at Anthem Inc. and served as one of the founding members of the Health Utility Network, now Avaneer Health. Ms. Filipova holds a Master of Business Administration degree from Harvard Business School and a Bachelor's in economics, summa cum laude, from Mount Holyoke College. During the pandemic Mariya was recognized by Business Insider as one of the 30 Leaders Under 40 Transforming Healthcare today.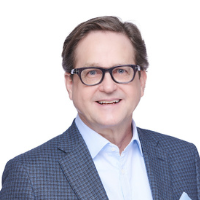 Christopher H. Fox is the Chief Executive Officer of the International Association for Dental Research (IADR) and the American Association for Dental, Oral, and Craniofacial Research (AADOCR). Dr. Fox completed his dental, post graduate and clinical studies at Harvard University, receiving a DMD, a Master of Science in Epidemiology, a Doctorate of Medical Sciences in Oral Biology and Oral Epidemiology, and completed residencies in Periodontology and Dental Public Health. He is a Fellow of the American Association for Dental, Oral, and Craniofacial Research and the American Academy for the Advancement of Science and has received the Harvard School of Dental Medicine Distinguished Alumnus Award.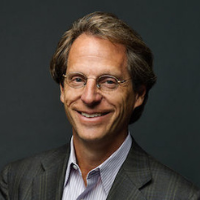 Michael Greeley is a cofounder and General Partner at Flare Capital Partners, a leading healthcare technology venture firm based in Boston, MA, focused on the transformation of the "business of healthcare." Previously, Mr. Greeley was the founding General Partner of Flybridge Capital Partners, and earlier in his career was with Polaris Partners, as well as held positions at Wasserstein Perella & Co. and Morgan Stanley & Co. Michael earned a B.A. with honors in chemistry from Williams College and an MBA from Harvard Business School.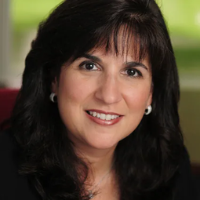 Dr. Maria Ryan, DDS, PhD is Vice President and Chief Clinical Officer at the Colgate-Palmolive Company where she provides oversight and leadership to dental and dermal clinical organizations, knowledge management, scientific communications and the biosolutions team. Dr Ryan previously served as Professor and Chair of the Department of Oral Biology and Pathology at Stony Brook University where she was actively involved in teaching, clinical practice and research. She is the Past President of the American Association for Dental Research (AADR). Dr Ryan has received numerous awards including NIH National Research Service Awards and a Physician Scientist Award. Dr Ryan is a nationally and internationally known speaker and author who has appeared on multiple media outlets to discuss the role of the dental professional in the provision of optimal overall healthcare.
CEO panel moderator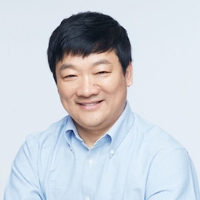 Dr. Wenyuan Shi is currently the Chief Executive Officer & Chief Science Officer of the Forsyth Institute, an affiliate of the Harvard School of Dental Medicine. Prior to this position, Dr. Shi was the chairman and professor of Oral Biology at the UCLA School of Dentistry as well as Professor of Microbiology, Immunology and Molecular Genetics at the David Geffen School of Medicine at UCLA. Dr. Shi has led multiple NIH grants to use multidisciplinary approaches to study oral microbiome with a specific focus on microbial biofilm, inter-species interaction and signal transduction. In addition, Dr. Shi's laboratory is actively involved in the development of next generation diagnostic and therapeutic tools against oral microbial infections, including instant chairside detection of oral pathogens and peptide based targeted antimicrobial therapeutics. These translational research efforts have resulted in novel technologies that are licensed and developed by major pharmaceutical, dental and biotech companies. Dr. Shi is also the founding scientist, former chief scientific officer and chairman of the scientific advisory board of C3J Therapeutics Inc. (www.c3-jian.com).