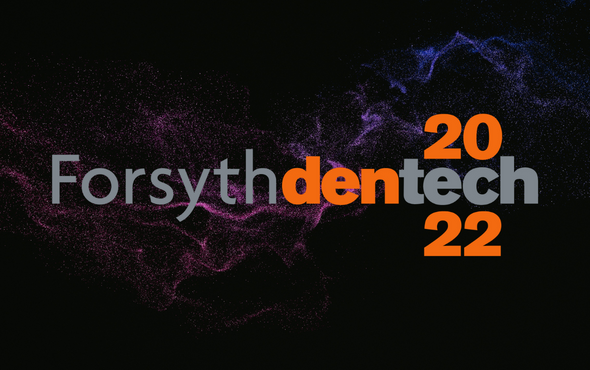 Over 100 oral health start-up companies applied to join the Forsyth dentech 2022 Presentation Competition. After much discussion, we are excited to list the finalists below. The competition will be moderated by six judges with impressive experience in the industry. Join us for the competition and get up to date with the latest in cutting-edge technology.
Register Now!
Startup Competition Finalists
Augmedit is a Dutch startup that was founded through the collaboration between a neurosurgeon, an augmented reality specialist and a medical device entrepreneur on the belief that Augmented Reality will undeniably become an integral part of the surgical space.
Augmedit develops intuitive Augmented Reality software for surgeons. With our first product for pre-clinical use on the European market, our next step is to bring to the US and EU market intra-operative products to make the invisible visible for surgeons. Our software converts 2D patient images from MR or CT scans into 3D images. Relevant anatomical structures are automatically segmented using artificial intelligence algorithms. The holograms are automatically matched and overlaid with great precision on the patient for surgical guidance. Augmedits software accelerates the insight of surgeons that will improve the preoperative and operative care of the patient. Our solutions offer economic and procedural benefits for hospitals, surgeons & patients.
Augmedit is strongly positioned to scale and gain market share. With an ambitious team, its first product ready and a great follow-on roadmap, the company is ready to leverage customer access through its extensive international network of Key Opinion Leaders.
Augmedit has been founded by
– Claartje Ypma (CEO)
– Tristan van Doormaal (CMO)
– Tom Mensink (CTO)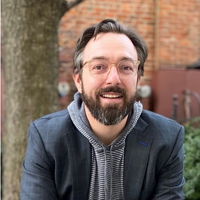 Independent dental and healthcare providers and suppliers waste too much time and money on mundane and manual supply orders. Base86 organizes your supplies orders, simplifies them, automates them and helps you to never run out or overorder. Best of all you get all of the savings and efficiency without time consuming inventory. We want everyone to transact seamlessly in our data rich ecosystem for buying and selling supplies so they can focus on keeping quality of care high and costs low! Start immediately for free at app.base86.com, your one stop for buying or selling supplies.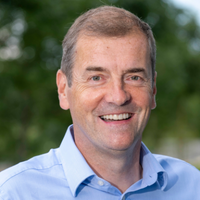 Calcivis has developed a completely novel imaging technology that enables clinicians to visualise active decay early, when it can be stopped and potentially reversed, so that patients can be treated before a cavity develops that requires drilling and filling.
Adam has a broad background in the pharma, biotech and dental industries with over 30 years of experience of working at the interface between commercialisation, R&D and finance. He is a business developer and marketer with direct experience of drug and device development and the capital markets. He started Calcivis in 2012.
Previously as Chief Business Officer at PowderMed (DNA vaccines), Adam led the commercial strategy that culminated in a landmark deal with Pfizer in 2006, two years after the company's first venture funding round. His earlier career included senior roles at PPL Therapeutics, GSK, Abbott Laboratories, Schering AG, and as a sell-side analyst at investment bank ABN Amro in London. His education includes a BSc in Pharmacology from Southampton University and an MBA from Warwick Business School. Adam is also a Non-Executive Director at MGB Biopharma, a Scottish pharma company developing a new class of antibacterials.
As dentists, you know that imaging through blood and tissue accounts for almost 80% of impression errors. DentlyTec introduces the DigiCord® – a novel subgingival intraoral scanner, supporting numerous groundbreaking applications from improved crown preparation through surgical guides and 3D accurate periodontal chart generation.
DigiCord's first application revolutionizes crown preparation, by eliminating the need for time consuming and painful cord packing, providing a competitive edge to adopters and improving patient satisfaction.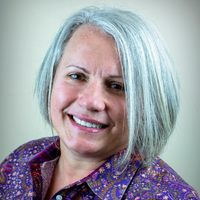 Effex, Inc is a SaaS solution built specifically to help dental practices manage all of their compliance and documentation workflows and requirements in one centralized location. Practices are better able to visualize, and understand their risk posture related to regulatory frameworks such as OSHA's Bloodborne Pathogen Standard and HIPAA. Our client's can manage all aspects of their compliance programs from credentialing and training to policy and procedure, chemical inventory and incident management, as well as implement and manage corrective action. Effex helps to create effectiveness and efficiency in compliance requirements and workflows while decreasing the number of hours employees must spend in manually documenting and updating compliance requirements. The Effex Compliance Management Platform reduces the headache and costs associated with employee turnover and the loss of continuity that can occur when employees responsible for compliance leave the organization.
When dental practices invest in the Effex Compliance Management Platform they are investing in employee and patient safety, and are creating better outcomes and process improvement across the organization.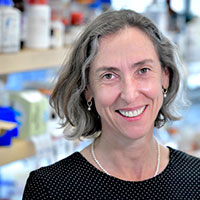 Oral Inc. will provide the first handheld optical imaging probe for comprehensive and non-invasive assessment of dental health and discernment of dental defects in a clinical setting. All clinical aspects of the technology will be managed by Drs. Bidlack and Hasturk, while Dr. Iftimia will be directing instrument design and Dr. Trilla will advise on business aspects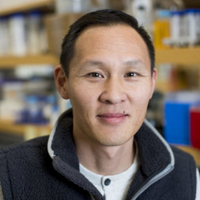 Bor Lab at the Forsyth institute, in collaboration with Forsyth and Sherlock Biosciences, will unveil a novel oral pathogen detection system based on Sherlock's diagnostic tools. With our platform – capable of detecting pathogens directly from saliva samples within an hour – we aim to provide dentists with a targeted understanding of each patient's oral microbiome. The platform could eventually become available for the general public.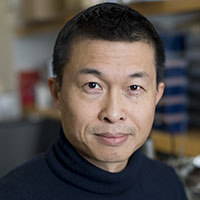 Dental caries is a major public health problem globally. None of the current preventive measures address the root cause, which is the acid production by specific commensal microorganisms. There is a critical need to establish more focused and effective preventive measures. We are developing a unique, natural and innovative orally administered probiotic for the prevention of dental caries.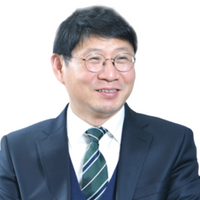 HysensBio is a bioventure developing peptide therapeutics for periodontitis and dental caries. Our peptide, Selcopintide, reactivates dormant cells to promote the growth of physiologic dentin and periodontal ligament ultimately helping people preserve their natural tooth as long as possible.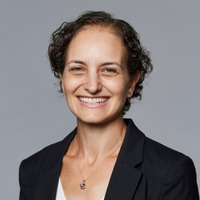 iDentical is a clinical-stage company that is disrupting the dental implant market with its drill-free, patient-specific dental implants. By using 3D technology and our patent pending approach, iDentical is able to 3D-print a patient-specific dental implant that can easily be placed by any dentist within less than seven days of an extraction. We are currently in progress with our first-in-human clinical study. iDentical implants have successfully been placed in 13 patients with strong results at three months post-implant placement. We raised an oversubscribed $4.6M Seed Round and advanced from a product concept to first-in-human clinical study within less than two years. iDentical's vision is to create a world in which every patient has access to drill-free, personalized dental implants.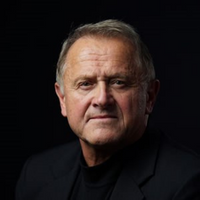 Keystone Bio has developed a novel therapeutic that shuts down a key driver of chronic inflammation, the root cause of many neurodegenerative and vascular diseases affecting hundreds of millions of people. Our lead monoclonal antibody has been shown to eradicate Porphyromonas gingivalis (Pg), a highly prevalent and chronic bacterial infection in the mouth that releases toxins throughout the body, both triggering and driving disease progression. Our team of entrepreneurs and medical scientists, including the world's experts in Pg, inflammatory diseases, Alzheimer's, cardio-metabolic disease, and dentistry is working to stop disease at its source.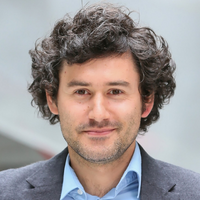 Lumendo is a Medtech startup with the goal of disrupting the endodontic market. We will launch our disinfection and obturation platform in Q1 2024. Our products allow dentist to perform endodontic treatments with minimal filing, minimal use of NaOCl for disinfection and without using Gutta Percha, and will thus enable clinicians to significantly reduce treatment time while potentially increasing substantially their success rates.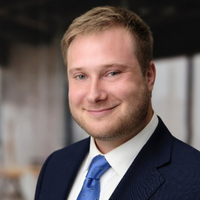 Lura Health has developed a first-in-class oral biosensor, enabling non-invasive salivary diagnostic health monitoring. Saliva is a powerful diagnostic fluid, and is currently used to monitor a broad range of medical conditions. However, current sampling methods require users to spit in a tube and test in a kit or lab, and continual monitoring of chronic conditions is impossible. Lura Health has developed an innovative biosensor which is tiny, waterproof, biocompatible, and features electrochemical transducers to monitor health-related biomarkers. The sensor is worn in the mouth, integrated into patient-friendly orthodontic devices: first in removable retainers and aligners and eventually in fixed molar bands and brackets, which are minimally noticeable and provide constant data. Data is transmitted via bluetooth to a smartphone, then synced to an EMR or Practice Management Software. Patients will check vital diagnostic information and receive real-time health alerts with preloaded medical interventions, while doctors will detect early signs of disease and monitor response to treatment.
Lura Health's non-invasive health monitoring system has the potential to improve clinical outcomes in chronic disease management. The initial application is tooth decay, with near-term expansions into heart disease, chronic kidney disease, and diabetes.
The company has raised over $2,500,000 to date from National Science Foundation SBIR Phase I and Phase II grant awards, as well as venture capital investment from leading firms including SOSV and Revere Partners VC. Lura Health has produced and tested prototype devices in a first-in-human IRB approved human clinical study and is currently raising a series-seed funding round to finalize R&D and begin the FDA clearance process.
Daniel Weinstein serves as Co-Founder & CEO of Lura Health. He graduated with honors from Tufts University with a BS in Biomedical Engineering and was recognized as one of America's top innovators in 2021's Forbes 30 Under 30 ranking. Mr. Weinstein possesses over 7 years of biological and engineering research experience, including drug development research at the Dana Farber Cancer Institute, and currently serves as Principal Investigator of a National Science Foundation SBIR Phase II Grant.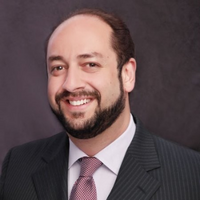 MouthWatch was founded in 2012 by CEO Brant Herman, and COO Bob Bellhouse, bringing high-quality, affordable intraoral cameras and novel teledentistry software to the market. In 2022, MouthWatch is launching a new company, Dentistry.One, to bring a virtual care and ai-powered dental first solution to the health and wellness sectors.

MouthWatch is one of the fastest growing private companies, as recognized by INC 5000 in 2020 and 2021, and has won many best-in-class awards in the dental industry.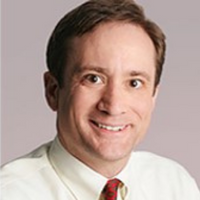 Mussel Polymers, Inc. (MPI) is a privately-owned materials technology start-up with laboratory operations in Bethlehem, Pennsylvania. Our "mussel-inspired" biomimetic polymers enable us to create scalable wet adhesion products that can be used alone or in combination with other adhesives. MPI is now developing biomimetic adhesives and remineralization products for use in dentistry.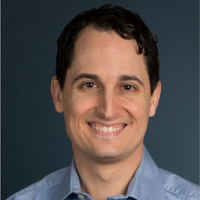 NangioTx is a seed stage biopharmaceutical company that has developed an angiogenic hydrogel that has demonstrated efficacy in a number of ischemic tissue diseases. Our primary indication is dental pulp regeneration using our platform patented, shelf-stable, proangiogenic, injectable gel. We aim to tap into the multi-billion dollar endodontic market subsequent to GLP/GMP preclinical studies and Phase I-III human trials.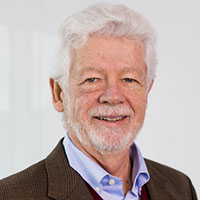 Nocendra (a spin-out of The Forsyth Institute) is a recently established development and clinical company based in West Roxbury, Massachusetts, USA. The company has developed a drug based on new molecules and mechanisms to control inflammation without known side effects to enhance the body's natural healing, restore health by reversing disease and regenerating tissues. Nocendra's team has worked for more than 20 years on a new approach to resolve inflammation, with the discovery of a new class of compounds (lipoxins and resolvins) that help the body return to pre-disease conditions. Our mission is to deliver targeted solutions and develop drugs based on their discovery of natural active mediators that are both anti-inflammatory and pro-resolving, providing new approaches for the treatment of inflammatory diseases, including periodontal diseases.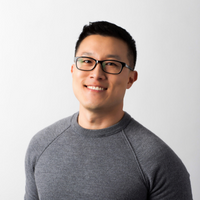 Otis Dental is a subscription-based oral care company and resource for people seeking a better solution to their oral and mental health concerns. Founded by a registered dental hygienist who knows what it's like to deal with the pain and loss of sleep from stress-induced Bruxism, he's made it a mission to put the 'care' back in oral care – with an easy, accessible and effective solution that alleviates the condition in a more significant way.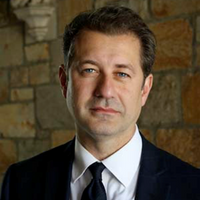 PainTrek is a clinically validated and intuitive 3D body interface mobile application and API that can easily plugin into any eHealth web interface and dental/medical EHR. It allows clinicians, researchers, and patients to track, display, analyze, and report body pain and related symptoms from multiple regions, including head, face, and intraoral, in multivector-rotational 3D body and with zoom capabilities. This unique PainTrek geographic capability facilitates the precise mapping of pain and signs/symptoms across the body, like a Google Map of your health. The data from multiple regions and conditions can be aggregated at the individual patient level for personalized and integrated dental and medical care, as well as across diverse populations for global scale analytics (e.g., diverse gender and age groups). These AI capabilities include the development of disease classification, patient progress evaluation, and treatment efficacy and planning.
Dr. Alex DaSilva is a Tenured Professor in the Department of Biomedical and Material Sciences, University of Michigan School of Dentistry (UMSD). Dr. DaSilva received his Doctorate in Medical Science degree in Oral Biology with clinical training in TMD/Orofacial Pain at Harvard University. At UMSD, he is the Director of Learning Health Systems and the Headache & Orofacial Pain Effort (H.O.P.E.) laboratory, a multidisciplinary collaborative effort to investigate the brain as a research and therapeutic target for pain. The H.O.P.E. Lab focuses on the development of neuroscience driven tech-innovations for migraine/pain research, education, treatment, and entrepreneurship.

Dr. DaSilva has been a frequent speaker for multiple scientific meetings such as the International Association for the Study of Pain, American Academy of Orofacial Pain, International Headache Society, American Pain Society, British Pain Society, National Institutes of Health, and educational initiatives of the National Science Foundation. He is an awardee of several U.S. governmental clinical translation grants on the evaluation and modulation of opioid activity and other neuromechanics in the brains of chronic pain patients in vivo, including TMD and migraine. His publications have received broad media coverage by national and international venues, for instance, Discovery Channel, US Today, Scientific American Mind, and others.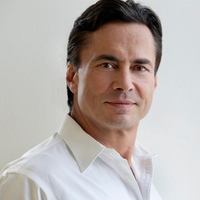 Robert Hayman is a seasoned entrepreneur and visionary who seeks to disrupt the status quo with inventive and truly game-changing product/device ideas and marketing strategies. With over 30 years of executive and operational experience, Robert has led corporations through global market expansion, new product development and transformational efforts. As Co-Founder and CEO of Discus Dental, Robert is recognized as a dental industry pioneer, leading Discus Holdings from a start-up to becoming the #1 direct global manufacturer of dental products & devices with annual revenues approaching $200MM and distribution in over 17 countries. In 2010, Discus Dental was sold to Philips Sonicare Division.
Mr. Hayman's prior ventures include executive management positions with Giorgio Beverly Hills Fragrance in New York, London and Beverly Hills.
Some of the Boards where Robert currently serves are the Evolus, Inc., Crown Sterling and the Beverly Hills Chamber of Commerce. In the past he has served as Director at Alphaeon (a division of Strathspey Crown), the House Ear Institute, AMPS (Advocates for Malibu Public Schools), America's Tooth Fairy (National Children's Oral Health Foundation) as co-founding member, The Children's Dental Center and the Malibu Chamber of Commerce.
Robert attended Sorbonne University in Paris, France, graduated with a BSBA from Boston University and pursued a Master's Degree in Psychology from Pepperdine University.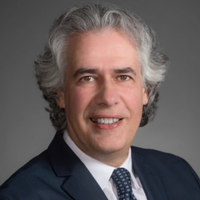 Photomedics Inc. is a life science company that was founded in 2017 to advance oral health technology, commercializing scientific breakthroughs in Dental Care pioneered at the Forsyth Institute. The company is developing its first product, an intraoral light device with targeted antimicrobial action.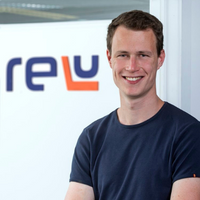 Relu is a startup that sells AI technology to automate dental treatment planning to dental industry leaders worldwide. In 2020 a team of engineers, dentists, surgeons, and radiologists started building an AI that could automate treatment planning procedures based on 3D dental images. Two years later the technology matured, and we started selling to enterprises that are active in the fields of orthodontics, implantology and CMF. Today we count more than 10 enterprises that strengthened their solution with our AI. More information about our different technologies can be found on relu.eu.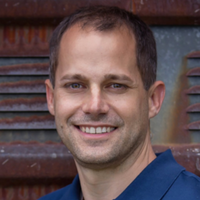 Brian is currently the CEO and Founder of RevBio, which is a clinical stage medical device company. RevBio was founded in 2014 to commercialize Tetranite®, a regenerative bone adhesive technology that is poised to transform bone repair. During this time, Mr. Hess has raised over $25 million in seed funding through a combination of equity and government funding. He has focused on advancing company operations, including the execution of several clinical studies in the dental field, and building the product pipeline as they raise additional rounds of investment capital. Achievements include RevBio competing in the 2022 MedTech Innovator Program as well as winning the "Gold Prize" at MassChallenge in 2015. RevBio is a past winner of the Boeing/CASIS Award, which enabled the product to fly Tetranite to the International Space Station to evidence bone regeneration. Prior to this, Brian gained executive leadership experience serving as Chief Technology Officer (CTO) for a start-up medical device company while graduating in June 2014 with an MBA from MIT Sloan School of Management. As CTO, Brian developed an R&D organization with science and engineering capabilities to develop a Neural-Scaffold device from concept through FDA regulatory approval to start a First-in-Human clinical trial to treat patients with a devastating spinal cord injury. Brian's previous ten years of experience at Stryker led him to numerous corporate innovation awards as he developed novel medical technologies and products while leading global, cross-functional teams. Brian's passion is to lead innovation at the cutting edge of the healthcare space and to create organizations as they develop products to treat patients with unmet needs. His leadership style is to promote collaboration and distribute responsibilities across multi-disciplinary teams. He does so by building environments where people are highly engaged, aligned, and motivated to come to work every day and to share in their discoveries. Outside of work, he enjoys outdoor activities such as running and playing sports while spending time traveling with his friends and family.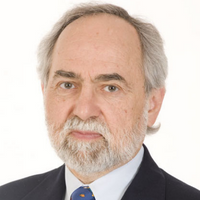 SB3D Technologies, Inc., is a small, startup company based in Santa Barbara, CA. The company was founded in 2019 by three partners who have extensive experience developing and selling 3D video products. In particular, the CEO founded TrueVision Systems, Inc., which produced digital 3D microscopes for surgery.
SB3D designs, manufactures, and markets 3D vision systems that are high-quality, innovative, easy-to-use, and affordable. Our current product is a 4K digital stereoscopic microscope. We are targeting two large marketplaces: industrial microscopy and dental microscopy. We expect our first end-user sales in 4th quarter 2022.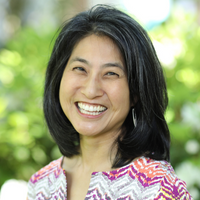 SleepArchitects is democratizing the access to diagnosis and treatment of Obstructive Sleep Apnea with the dental industry's first easy, turnkey, digital experience. Automated text communication, engaging consumer health education videos, full-service MD-guided home sleep testing working collaboratively with highly-trained dentists are supported by SleepArchitects expert and device-agnostic platform.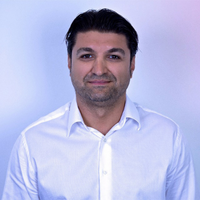 SmileFy is dedicated to delivering the most innovative technological solutions to make it easier, faster, and cost-efficient for every dental professional to deliver predictable treatment outcomes, based on a workflow involving
digital smile design, treatment planning, and digital diagnostic.
SmileFy's AI technology and automation is designed to make digital workflows more intuitive for the practitioner. It combines extensive research into simple to-use tools that create an unparalleled experience in aesthetic/restorative treatment planning for the dentist and the patient.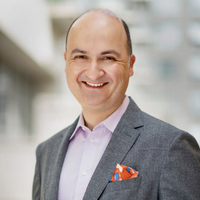 Synapse Dental LLC is a dental solution provider that is committed to making pain-free dentistry a reality for dental professionals and their patients. Its first solution in the market is the Dental Pain Eraser, which uses Advanced PulseWaveTM Neuromodulation to apply sub-sensory electric pulses to calm the nerves in the mouth and provide long-lasting pain prevention and relief. With FDA clearance and commercial pilots in-hand with leading channel partners, Synapse is poised for strong growth, targeting the multi-billion dollar dental professional and home oral care markets.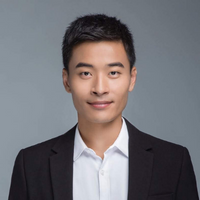 Founded by Eric Huang, Candibell, Inc is a software/wearable company located in Lowell, MA that launched its flagship product, Truthbrush Connected Oral Care system, in 2021. Truthbrush is the world's first multi-tenant, fully automatic and universal solution for seamless toothbrush tracking with embedded social networking for improved personal performance. Truthbrush enables easy data sharing with providers and payers to create an oral care eco-system creating significant and meaningful behavior improvements.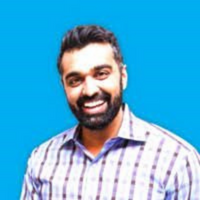 UptimeHealth simplifies dental equipment maintenance, repair, and purchase events through automation and predictive analytics. The company provides a way for dental offices and DSO to roster their equipment, create and assign maintenance tasks for their staff, and dispatch their service technician with a click of a button when more support is needed. The data gathered within the system sends reports to leadership, including dashboards for compliance adherence and lists identifying problematic equipment that are ripe for replacement.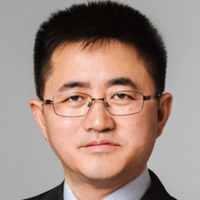 Wnt Scientific is a biotech startup in New York City, developing therapies for musculoskeletal and craniofacial disorders. Our mission is to use groundbreaking research to transform regenerative medicine. The company is working with the research labs of the world-renowned universities, to translate cutting-edge scientific discoveries to clinical products. The product pipeline includes:
1) StemJel®: StemJel is an injectable, minimally invasive therapy for temporomandibular joint (TMJ) osteoarthritis (OA). The company and the research team at Columbia University investigated the signaling cascade during TMJ OA progression and the niche of TMJ stem cells. By delivering the signaling modulator in a sustained-release kinetics, StemJel showed robust therapeutic efficacy in rabbit and minipig TMJ OA models.
2) StemCur: The developing craniofacial suture hosts mesenchymal stem cells possessing the superior osteogenic potency. Dr. Wei Hsu at Forsyth Institute characterized the cranial suture stem cells (SuSCs) and developed the protocols to differentiate suture stem cells from iPSCs. Together, the company and Dr. Hsu's lab are commercializing the personalized stem cells for critical-sized craniofacial bone defects.
Dr. Mo Chen has 20 years of research experience in musculoskeletal biology and tissue engineering. He obtained PhD in Genetics and Developmental Biology from University of Rochester and Executive MBA in healthcare entrepreneurship from Columbia University. In his career, he published over 40 peer-reviewed articles and granted 3 patents related to bone and cartilage biology and engineering.
Moderators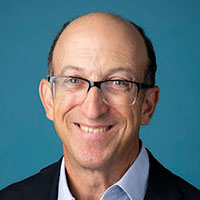 Richard Anders is an investor and long-time entrepreneur. He is the Founder and Managing Director of Mass Medical Angels, a leading life science angel group. He founded the legal software publishing company Jurisoft, which he sold to Lexis/Nexis, published newspapers including Boston Digital Industry and New York Digital Industry and currently serves as managing director of Rubin/Anders Scientific, which places scientists as consultants in patent projects. He has invested in approximately two dozen early-stage startups.
Richard is an overseer at the Museum of Science in Boston where he served as a trustee for nearly 20 years. At the museum he was most recently a member of the food committee, exploring science education around the issues of food and its preparation. He is a trustee of the Forsyth Institute and an overseer at the Brigham & Women's Hospital and the Gardner Museum. Richard founded and currently runs MA Medical Angels (MA2), one of the country's leading angel groups focused exclusively on life sciences. He has founded the angel group Launchpad, the nationally renowned Science on Screen event at the Coolidge Corner Cinema and was a founding trustee of the Massachusetts Interactive Media Council.
Over many years, he has served on numerous university grant and patent committees and was the life science advocate at Mass Challenge. He served for many years as a member of the Dana Farber Cancer Center Institutional Review Board. He has been a board member or board observer at multiple life science startups.
Richard teaches medical device entrepreneurship at the Harvard/MIT HST program. He is a graduate Summa Cum Laude in Mathematics from Harvard and holds a J.D. from Harvard Law School.
Richard currently serves on The Forsyth Institute's Patent Committee, Investment Committee and Finance Committee.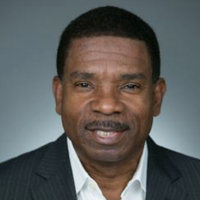 Vice President of CorVista Health where he leads the application of advanced signal processing and machine learning methods to develop novel point of care diagnostics for coronary disease, heart failure and pulmonary hypertension.
From 2018 through 2021 he had several roles including, Chief Technology Officer, Pulmonary Hypertension and Cardiovascular Therapeutic Areas, and Head of Cross Enterprise Innovation at Janssen Pharmaceuticals. From 2015 through January 2018, Dr. Bridges was Global Vice President, Cardiovascular Therapeutic Area Expert for Johnson & Johnson Medical Devices, serving as the worldwide scientific lead for high-profile investments and acquisitions in the Cardiovascular and Neurovascular spaces culminating in the formation of Cerenovus, Johnson and Johnson's neurovascular business in July 2017. Cerenovus achieved FDA approval for their mechanical thrombectomy platform in 2019, allowing for the reversal of the manifestations of ischemic stroke in a majority of patients. Cerenovus is now one of the fastest growing sectors in Johnson & Johnson Medical Devices. One of Dr. Bridges' first investments after joining Johnson & Johnson, a $40 million dollar equity investment in a Minnesota-based company, CVRx, led in August 2019 to the first ever FDA-approved neuromodulation device to treat heart failure.
Dr. Bridges was the first African American Full Professor of Surgery at the University of Pennsylvania, Chief of Cardiac Surgery at Pennsylvania Hospital; Professor and Chairman of Cardiovascular, Thoracic and Vascular Surgery at Carolina's HealthCare System. He has over 170 peer-reviewed publications, 15 patents (issued and pending) with over $10M in continuous NIH-RO1 funding for nearly two decades. Dr. Bridges was a Regular Member of the Bioengineering, Technology and Surgical Sciences Study Section of NIH and past Chairman of the Cardiovascular Committee of the American Society for Gene and Cell Therapy. He is a Co-founder of CardioMyogen, LLC, an early-stage biotechnology company developing novel gene-based therapies for muscular dystrophy.
Dr. Bridges received an AB in Applied Physics from Harvard College magna cum laude. He entered Harvard Medical School at age 18, receiving an MD with Honors from Harvard Medical School in the Harvard-MIT Program in Health Sciences and Technology; a Master of Science in Electrical Engineering and Computer Science and a Doctor of Science in Chemical Engineering from MIT as a Whittaker Health Sciences Fellow. Dr. Bridges competed in the 2016 World Rubik's Cube Association US Nationals championships.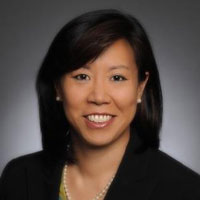 Stephanie Hsieh is executive director of Biocom California, a non-profit trade association for the life science industry, and a board member of Meditope Biosciences, Inc., a privately held preclinical stage immuno-oncology company. Hsieh most recently served as CEO of Meditope Biosciences, growing the company from academic discovery to preclinical stage oncology, with a focused, yet diversified portfolio of immuno-therapy and oncology assets. In this capacity, Hsieh set strategic and commercial directions, securing the exclusive rights to the technology, as well as its Series A financing and pharma partnerships, and earned a reputation for operational excellence, including management of challenging P&Ls.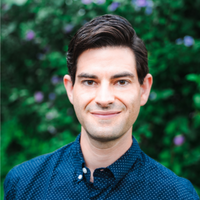 Dr. Jeremy Krell is a general dentist, as well as an experienced investor with a business background. He has raised rounds and generated returns for investors at ten companies, sold three, and acquired two more as a key operator. Jeremy oversaw strategic provider innovation and development at Oscar Health, a health insurance company that had an IPO in 2021. He also led provider and clinical growth initiatives at quip, a subscription oral health company, and has since built the Barchester Bay Group, a portfolio consisting of over thirty separate ventures. Jeremy is an angel investor and sits on the boards of several healthcare and dental startups. He has a fifteen-plus year proven track record with start-ups, multi-million dollar fundraises, and acquisitions.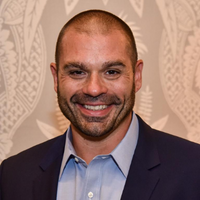 Bill Shaw is the Vice Provost for Innovation at Tufts University. As the Vice Provost for Innovation, Bill is responsible for business development activities across the University with a particular focus on establishing strategic partnerships, cultivating entrepreneurship, enhancing the physical infrastructure and engaging the global innovation ecosystem. Bill also oversees several key programs including the Office of the Board of Advisors, Tufts Launchpad|Biolabs and Tufts Launchpad Accelerator.
Bill was previously the Executive Director of the Martinos Center for Biomedical Imaging at Massachusetts General Hospital, a Harvard-affiliated Medical School. The Martinos Center is one of the world's premier research centers focused on biomedical imaging. Bill worked to create an environment where innovation thrives by bringing together the world's leading scientists, business leaders and patients to solve important healthcare issues. He was responsible for the leadership of the Center and the administration of its $60+ million in research revenue. In addition, he spearheaded business development activities through establishing relationships with academic institutions, industry participants, philanthropic donors and government agencies. Bill is the founder of several start-up companies including Eikonizo Therapeutics, 149 Medical Inc. and BlinkAI Technologies.
Bill also possesses extensive experience in establishing international collaboration agreements with a focus on China and Japan. In 2017, he received the prestigious Eisenhower Fellowship and spent time traveling through China exploring its innovation ecosystem.
Bill earned a B.S. in Chemical Engineering from WPI and a J.D. from the University of New Hampshire School of Law. He also studied Intellectual Property Law at Tsinghua University in Beijing, China. Bill recently finished a fellowship at Harvard Medical School's Center for Bioethics where he focused on the ethical issues related to the interface of artificial intelligence, neuroscience and business. Bill is a member of the bar of the Commonwealth of Massachusetts and is a registered patent attorney at the USPTO.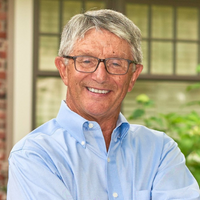 The Focus IP Group provides a variety of consulting services in intellectual property matters, including serving as an Expert Witness in intellectual property disputes, technology scouting, technology transfer and teaching the commercialization of early stage technologies.
For 15 years, Dr. Stevens led Boston University's Office of Technology Transfer. He then became Special Assistant to the Vice President for Research for two years before retiring from full time employment at BU. For ten years he was a Lecturer in the Strategy and Innovation Department in Boston University's Questrom School of Business, where he taught two graduate-level, inter-disciplinary courses on Technology Commercialization. Before joining Boston University, he was Director of the Office of Technology Transfer at the Dana-Farber Cancer Institute, a teaching affiliate of the Harvard Medical School.
During his tenure at Boston University, the Office of Technology Development spun out over 50 companies based on the University's research, a number of which raised substantial amounts of capital, and the University's licensing income climbed steadily.
He was a Guest Professor at Osaka University, Japan, where he taught G-TEC, an intensive summer course on technology commercialization, and a Principal Investigator at the National University of Singapore (Suzhou) Research Institute, where he teaches professional development courses on technology management. He has taught in Belgium, 31 countries in both developed and emerging economies
Prior to entering the technology transfer profession, Dr. Stevens worked in the biotechnology industry for nearly ten years. He was a co-founder of Kytogenics, Inc. and Genmap, Inc., and was Vice President of Business Development for BioTechnica International. He started his career with The Procter & Gamble Company, where he held a number of positions in commercial development, sales, marketing, product management, strategic planning and acquisitions and mergers.
Dr. Stevens publishes and lectures frequently on many aspects of technology transfer, including the Bayh-Dole Act, the economic impact of technology transfer and its role in economic development, the contribution of academia to the discovery of new drugs, vaccines and medical devices, the role of technology transfer in global health and technology valuation. He was the recipient of the Bayh-Dole Award at the Association of University Technology Managers (AUTM) 2007 Annual Meeting and became President of AUTM in March 2010. He is also active in the Licensing Executives Society.
Dr. Stevens holds a Bachelor of Arts in Natural Sciences, a Master of Arts and a Doctor of Philosophy in Physical Chemistry from Oxford University. He is a Certified Licensing Professional and a Registered Technology Transfer Professional.